The 5th ANNUAL SANTA BARBARA HOUSING CONFERENCE
Mark your Calendar! The Coastal Housing Coalition presents the 5th Annual Santa Barbara Housing Conference: Friday, May 18, 2018 from 8:30am - 3:30pm @ the Carrillo Recreation Center.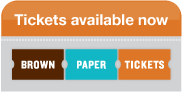 For more information on tickets and sponsorships, contact Shannon Batchev at info@chcsb.org or 805-570-1250
The 4th Annual Santa Barbara Housing Conference
Hosted by the Coastal Housing Coalition, the 2017 Annual Santa Barbara Housing Conference was held Friday, May 19, at the historic Carrillo Recreation Center in downtown Santa Barbara. This year's conference theme was "The Road to Housing."
A volunteer-run nonprofit organization, CHC held the popular conference for the fourth year. The event is the only housing conference held in Santa Barbara County and featured lots of networking, dynamic keynote speaker Matthew Fienup, Executive Director for the Center for Economic Research and Forecasting (CERF) at California Lutheran University, Thousand Oaks, choice of morning and afternoon educational workshops, and a plenary panel discussion by local executives on how the high cost of housing affects their businesses.
The CHC mission is to educate the public about the impacts of the lack of available housing that is within financial reach of local workforce and to advocate for policies and projects that produce more housing that is affordable for local workers.
According to the National Association of Home Builders, Santa Barbara County is the one of the least affordable small metropolitan area housing markets in the nation. Continued exorbitant housing costs make it inconceivable for most people to buy a home, and the rental market is impacted with continuing rental increases, with a less than one percent vacancy rate.
Attendees included housing providers, developers, business and government leaders, non-profits, architects, planners, employers, government staffers, real estate professionals, financial institution managers, employers and employees.
Ellen Bildsten AIA, LEED AP and Jon Standring were the 2017 Co-Chairs of the Conference. Bildsten is the Principle Architect at Bildsten Architecture and Planning. She graduated with a B.Arts and B.Arch from the College of Architecture, Art, and Planning at Cornell University. A UCSB graduate, Standring is Founder and President of Beachside Partners, a real estate investment brokerage focused on commercial and residential assets on the South Coast.
Top sponsors included Yardi, UCSB, Flowers & Associates, Ventura Investment Company, Buynak-Fauver-Archbald-Spray LLP, The Towbes Group, and many others.